Theme:blog
Everyone,
Good morning!
The weather's pretty bad today, huh...
And,
it's a bit late, but here's what yesterday's dinner looked like~
Somehow it ended up all being rather brown, but...
First was
Spinach ohitashi (a sort of boiled spinach salad)
Then,
Nattou and takuan (pickled daikon) & spinach
And,
Boiled yellowtail and daikon
And,
Scallops cooked with butter
and topped with sautéed mushrooms
And, and,
Takikomi gohan (rice cooked with various meats/fish/vegetables) with scallop mantle, roe, and ovaries
The takikomi gohan was crazy tasty
Noa even ate an entire grown-up-sized bowl of it
That was really surprising
She really likes takikomi gohan, I guess~~~
So I think I'm going to be challenging myself to make a lot of different kinds of takikomi gohan
I was really happy she ate so much
Making it really paid off
So that was nice
And after dinner, for dessert......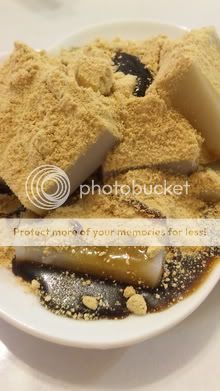 Kuzumochi (a kind of mochi made from kuzu starch and sugar)
I really love it~~~
With lots of soybean flour and kuromitsu (black sugar syrup, similar to molasses), it's the absolute best
When I was passing through Asakusa a bit ago, I stopped and bought some
It was so delicious
Gochisou deshita
Well
, there's a really long staff meeting today that's going to last until the evening
What shall I do until then, I wonder~
Perhaps play with Noa-tan~?
I hate the rain, but let's try to think on the plus side -- at least there's not much pollen today
Hmm, what should we do...
First, I'm going to vacuum