Theme:blog
Today Noa's daddy is off from work, so we went out together for a family lunch
And when it comes to what we ate...
it was here~
Tsurutonta~~~n
We hadn't been here for a while
And,
as you might expect, I ordered...
Beef tendon curry udon
with
Shrimp
Jidori chicken
Powdered cheese
as toppings~
Uh
huh
Really, no matter how many times I eat this it's still delicious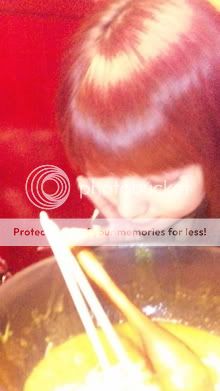 I love it
It made me really happy to finally? be able to eat it again
[note: the question mark is in the original sentence in just that place...I'm not sure if it's a typo or if she's intentionally going for that meaning]
And, of course, dessert was
Annindoufu (almond toufu)
Caramel
soft-serve ice cream
It was delicious and refreshing
Ohh
...I'm so full
Gochisousama deshita
Now my biggest worry........................
is if I can't avoid the pollen...