Theme:blog
Everyone,
thank you for all the recipes you suggested for my leftover stew
I decided to start off with the recipe that was sent in by the most people~
TA-DA!
Stew doria (a kind of casserole with rice in it) with lots of cheese
and
Omurice (omelet with fried rice inside) topped with stew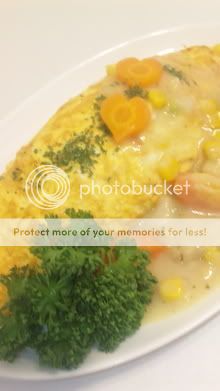 For the inside of the omurice, I went with a recommendation,
and tried out ketchup rice (rice with ketchup and some veggies)
Noa-tan and I split them
And then,
with a few things that were in the fridge............
I whipped up a~~
Salad of various ingredients
Thank you guys so much for all the recipes
One of the things I really enjoy about cooking is that with a bit of effort, you can turn one dish into something completely different, y'know?
I hope I can continue to learn more and more
The
doria
&
omurice
were really delicious
Gochisousama deshita~